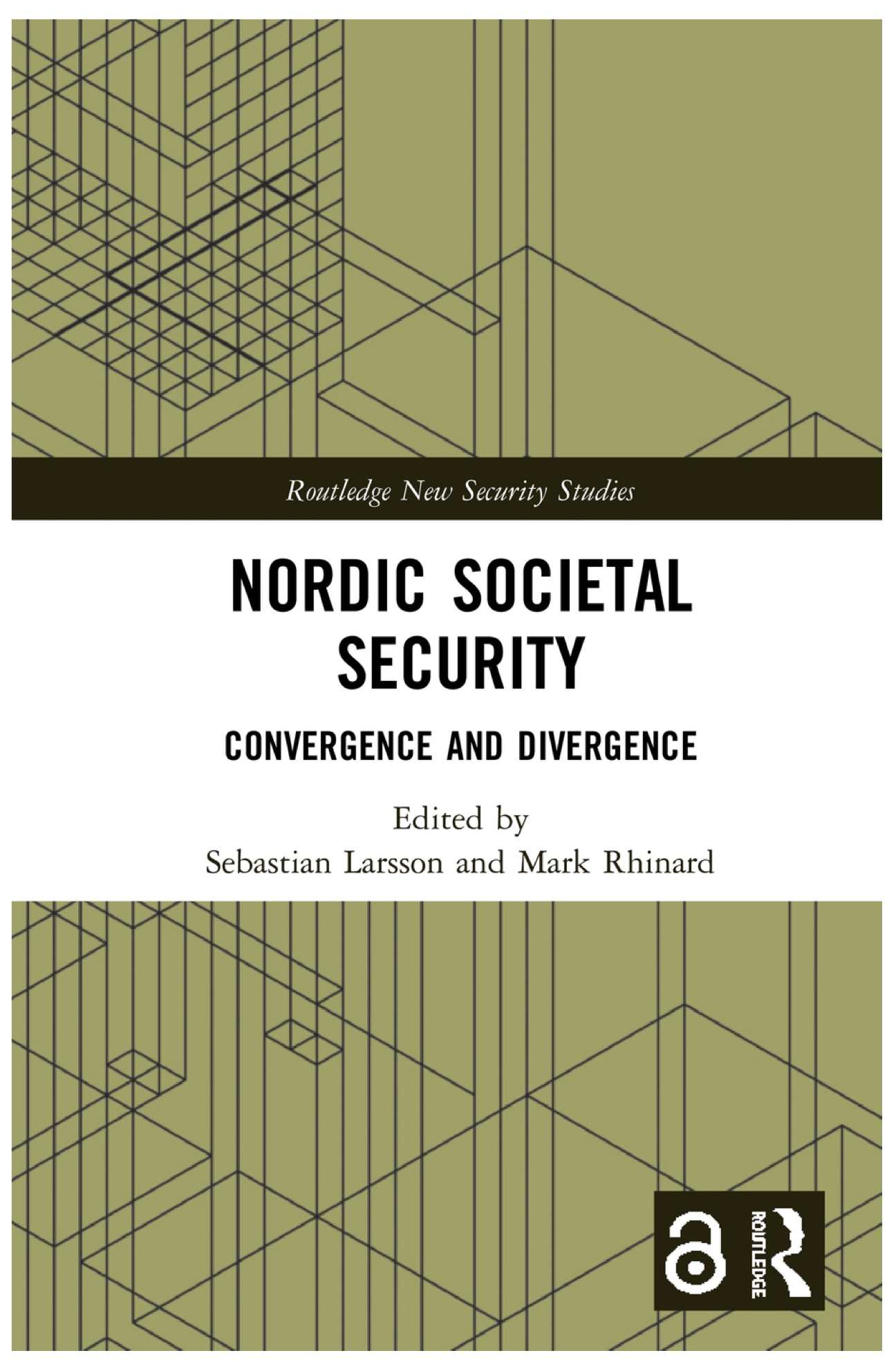 Book chapter
Security without society?
J. Peter Burgess
In, Sebastian Larsson & Mark Rhinhard (eds.) Nordic Societal Security: Convergence and Divergence. London, Routledge, 2020: 
This chapter develops the hypothesis that conventional research on societal security, to the extent conventions have formed around such a young concept, has not been attentive to its 'societal' dimensions. Most societal security research simply makes 'society' another object for 'object security', but with society as the object. Through a close analysis of the discourses of 'care', 'solidarity', 'cooperation', 'togetherness', and others, this chapter argues that societal imbedding of the security and insecurity complex around the 22 July 2011 attacks in Norway points the way to a meaningful path for understanding and conceptualising "societal security". Upon close examination, society plays a far more complex role in shaping both, on the one hand, what is experienced as under threat and what is in danger of being lost, and, on the other hand, how society itself plays a role in securing society. The chapter tries to draw conclusions from the distinct hardening of the expressions of love and togetherness that were very present in the days and weeks after the attacks, but gradually transformed over the course of the following year into a logic of instrumental, bureaucratic problem-solving.
Download article