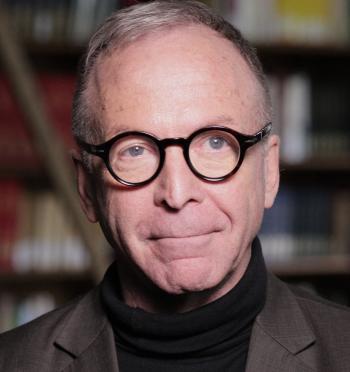 J. Peter Burgess (born 1 June 1961 in Munich, Germany) is a philosopher and political scientist. His research and writing concern the meeting place between culture and politics in particular in Europe, with a special emphasis on the theory and ethics of security and insecurity. He has published 18 books and over 100 articles, chapters, briefs and commentaries on matters as broad as risk and uncertainty, societal security, security technologies, terrorism, surveillance, law and ethics, political and social theory, international relations, gender, and the history and theory of culture.
He has held positions at the Peace Research Institute Oslo, European University Institute, Florence, the Centre for Security Studies, Collegium Civitas, Warsaw; Sciences Po, Paris; the Norwegian University of Science and Technology (NTNU); the Centre for Development and the Environment (SUM), University of Oslo, and the Neubauer Collegium of the University of Chicago.
He was previously Editor-in-Chief of Security Dialogue, a top-ranked international scholarly journal dedicated to innovation in security research and Series Editor of the Routledge New Security Studies collection. 
Professor Burgess's research has been funded by the European Commission, the European Science Foundation, COST, UNESCO, the Research Council of Norway, the Nordic Research Council, the Norwegian Ministry of Foreign Affairs, the Norwegian Ministry of Defence, the French Embassy to Norway, the French National Research Agency, the Ruhrgassstiftung, and the Centro militare di studi strategici (Rome).
Professor Burgess has pioneered research about the relationship between societal values and security technologies, advancing a range of theoretical perspectives for studying the ethical foundations of risk and developing new methodologies for conceptualising social, cultural and political values as a basis for risk analysis and risk management. He has made key contributions to the field of Society and Technology Studies (STS) by carrying out innovative research on the relation between societal risk and the technological solutions often applied to address it. In doing so, he has contributed to the revision of the cultural and social history of the concept of uncertainty.
Publications